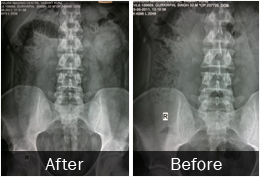 ESWL
This procedure focused shockwaves from outside the body to crush stones in the urinary tract. The stone breaks according to its hardness. Soft stones break into sand like particles which pass in the patient's urine. It is used for stones upto 1 cm in the kidney and upper parts of the ureter. More than one session may be required for breaking the stone. It should not be used in pregnant women. Sometimes the stone pieces get stuck while coming out and may require a ureteroscopic removal or temporary insertion of a stent.
PCNL
This is one of the most common methods currently employed in the removal of kidney stones. This procedure involves establishing a tract from the skin into the kidney through which instruments are passed inside and the stone is broken into smaller pieces and removed. It can be used for stones of any size. Multiple tracts maybe required for complex stones. The incision used for making these tracts is 5 to 10 mm. and does not require to be stitched usually.
Hospitalization is usually required for 2 to 3 days and the patient can resume normal work in a weeks time. The only major risk of this operation is bleeding which is unpredictable and can occur in upto 1% of the patients requiring blood transfusion.
RIRS or Retrograde intrarenal surgery
This is a minimally invasive treatment for ureteric and renal stones. This form of treatment does not involve making cut on the patient. A flexible scope is inserted into the patient's urinary system through the natural orifice. The doctor can visualize the entire urinary system through the high definition camera system attached to the scope.
Stones located in any part of the urinary system can be broken by using holmium laser and extracted using miniature baskets.
Even small tumors in the urinary system can be diagnosed by flexible ureterorenoscopy and treated by holmium laser.
URS or Ureterorenoscopy
This is a treatment for ureteric stones. Here a rigid fine instrument is introduced into the urinary system of the patient through natural orifice . The stone can be visualized in the ureter and can be broken by various energy sources including holmium laser. The small pieces of the stone can be removed by means of forceps or left to be passed on their own. Sometimes a fine plastic tube which is called as a stent is placed after the surgery and requires removal at a later date.
Services